ebm-papst Inc.

- ebm-papst is an innovator and market leader in fans, blowers, and motors with core competencies in motor technology, aerodynamics, and electronics. They offer the broadest range of products available, and provide solutions to a variety of markets including Air-conditioning and Ventilation, Appliance, Commercial Refrigeration, Heating, Industrial, Lighting, IT / Telecom, Medical, Transportation and more. With over 15,000 different products, ebm-papst manufactures application–specific engineered solutions for air movement technology. Their comprehensive product portfolio includes the latest designs to optimize efficiency and decrease noise. Contract manufacturing services include cables and connectors, fan trays, and blower assemblies to meet customers' unique specifications. Their North American headquarters in Farmington, CT features on-site testing and analysis as well as sheet metal fabrication and a powder paint system.
Cooling Solutions for the Lighting Industry
Publish Date: 2017-03-09
Focus on efficiency and life span creates synergy for incorporating ebm-papst active cooling solutions
Duration: 8 minutes
EC vs. AC Fans
Updated: 2017-02-14
Analog inputs, digital inputs, or serial interface such as MODBUS can be used to vary EC motor speed.
Duration: 5 minutes
IP68 Fan Solution
Publish Date: 2016-07-14
IP is the level of protection against the intrusion of solid objects, liquids, dust, and accidental contact with electrical enclosures inside a mechanical casing.
Duration: 5 minutes
Moving Air Efficiently
Publish Date: 2011-10-27
Fan and motor selection, product application range, and the markets served by ebm-papst's product offering.
Duration: 10 minutes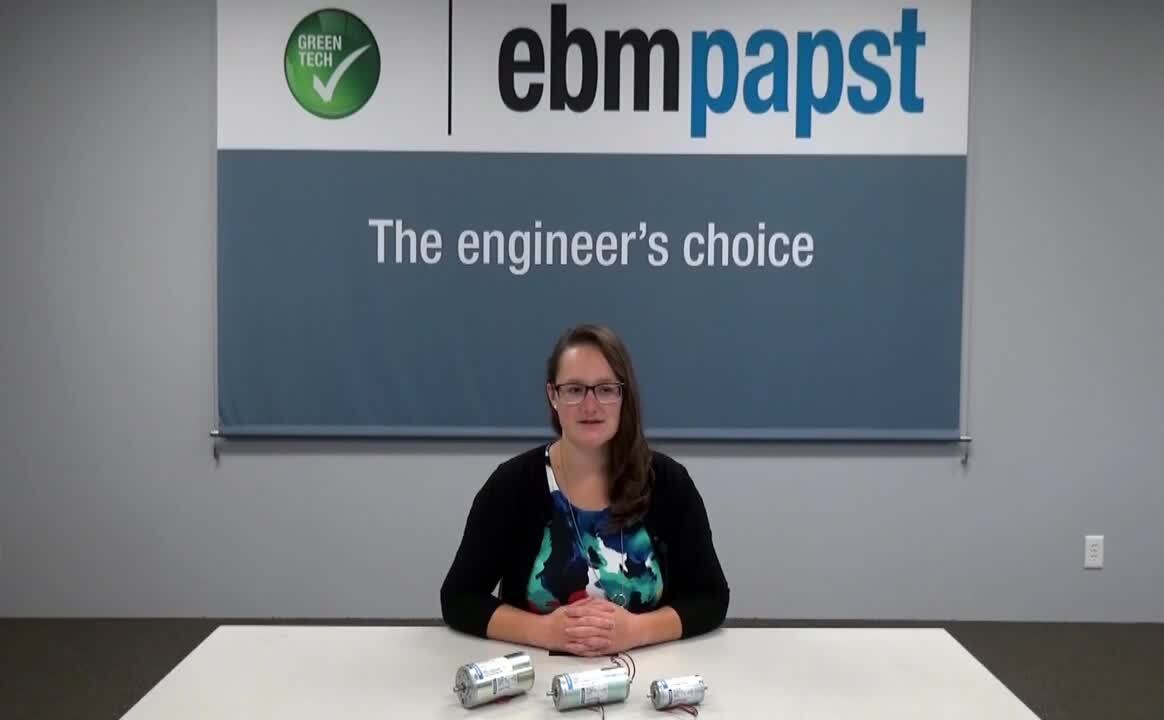 EC vs AC Motor Comparison
ebm-papst goes over the efficiency advantages of the EC technology as well as how easy it is to replace older technologies with these more efficient versions
ebm-papst Featured on Innovations
New, more efficient electronically commutated motor design and control options from ebm-papst are helping to reduce energy costs in air moving and cooling marketplaces.
Additional Content
Brochures and Catalogs

Case Studies

Additional Links

Product Information

Press Releases

Selection Guides